"One of the most fascinating films about pianists ever made"  The Independent
This film was over two years in the making and explores the relationship between teacher and student at a standard of piano musicianship only the fewest, most talented every reach. It was a great privilege to see a tutoring at such a high level and the music was a joy to listen to and record.
I wasn't the only recordist to work on the film, and the concert performances where recorded by a whole different team but apart from a dodgy bit of (self shot, nothing to do with me!) interview sound near the start the documentary sounds really good. I even managed to get out some of my most lovely mics to record the piano for the closing credits.
I was very pleased to read a comment from a viewer who had seen the film at a Q&A screening which said "The sound, as Mr Brendel himself commented, is superb…"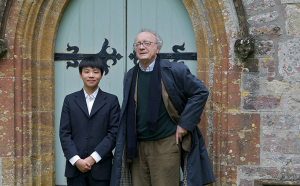 Director Mark Kidel writes about the film
Review from The Independent
See a clip from Mark Kidel's website
Buy on DVD

Watch online