Sounds of the Cinema – BBC 4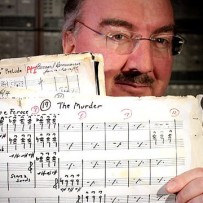 This series is highly recommended, especially if you enjoy the movies and how a soundtrack – mainly the music is put together. I recorded some of the links for this series and it was a delight to hear Neil Brand talk about the movie soundtracks and bring their creation alive. Finding the correct pitch for a coffee grinder was an unexpected highlight! A really thoughtfully put together series made by people who love film. I was very pleased to be a (small) part of it.
The third part of the series is on this Thursday and the previous 2 are still available to watch on the BBC iPlayer.